| Item ID | Starting Bid | Bids | Current Bid |
| --- | --- | --- | --- |
| 66366 | $2,975.00 | 0 | $0.00 |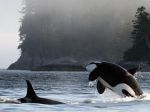 2-Day / 2-Night Orca Kayak Adventure on Johnstone Straight (BC) with Rental Car for 2.
Johnstone Strait is located between the northeastern end of Vancouver Island and the coastal British Columbia (BC) mainland. Johnstone Strait is internationally renowned as the finest place in the world to view the Orcas or Killer Whales in the wild. The Broughton Archipelago Marine Park, snow capped mountain peaks and old growth forest provide a gorgeous setting for paddlers to witness the congregation of up two hundred resident and transient pods of Orcas from July to September.
Experience Includes
2-Days All Inclusive Kayaking Johnstone Strait for (2)
2 Picnic Lunches, a Hearty Breakfast and a Spectacular Dinner plus Delicious Dessert, Snacks, Coffee, Tea, Various Juices and Water
1-Night Accommodation Pre Tour in a Standard Room for 2 in Telegraph Cove
1-Night Overnight Camp Style Accommodation at Kaikash Creek Orca Camp
3-Day Rental Car to be Collected from the Comox Airport
Day 1: This incredible experience takes you into the summer home of Orcas, Steller Sea Lions, Seals and many, many more animals all whilst being on the water enjoying your pristine natural surroundings. The experts at North Island Kayak will ensure you are confident with the operation with the Kayak before setting off on your adventure. No prior experience is necessary for this fully guided adventure.
The days paddling and the fresh air will likely have caused you an appetite, which will be satisfied by our healthy and filling dinner from our 'Orca View' beach-side BBQ'. After dinner, enjoy some games, take a stroll and explore the longest beach in the area. Alternately hang around the campfire and get to know the other members of your group. If weather permits, an evening paddle may be on the cards. If not, thumb through our library to identify any creatures you may have seen on your excursion and learn more about them. Watch the sunset and if you are lucky a moonrise while your cozy tent awaits. The lack of light pollution this far away from civilization allows for spectacular star-gazing on dark, moonless nights.
Day 2: You will wake up to a camp breakfast cooking and the aroma of coffee. Once the kayaks are packed you paddle, once more among the marine mammals of the Pacific Northwest while we slowly start the homeward journey. The route home will vary depending on our afternoon weather forecast but our focus will remain on wildlife viewing. When we find ourselves in the vicinity of a pod of Orca, your guide will deploy the research grade hydrophone they carry so we may hear their communications. We use an external amplifier and speaker so all may hear. If you have a video mode on your camera, this can allow you to capture the sounds as well as the sight of these spectacular animals
Lunch will be had on a remote beach before the last leg towards Telegraph Cove. On arrival at around 3:30pm and after the group photo has been taken, you can just grab your belongings and enjoy the rest of your vacation. We do the entire cleanup! Many guests stay a while, reliving the adventure with new friends and exchanging contact information so pictures can be shared. Be sure to take time to visit the Whale museum before leaving this pristine wilderness haven.